Phifer Pet Screens – Only the Best for your Pet.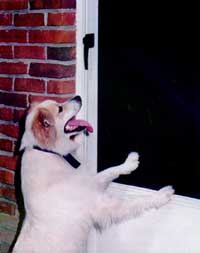 If you are one of those pet lovers who say, "Nothing but the best for my pet," then a Phifer pet screen is a must.  Recognized throughout the world as state-of-the-art in precision weaving, Phifer screening products are preferred by major window and door manufacturers.  For over 30 years you have heard the name Phifer and they have brought you the best in Phifer screens and other products.
It's no wonder that Phifer now manufactures Phifer PetScreen, a heavy-duty, pet-resistant insect screening for windows and doors.  PetScreen is 7 times stronger than regular insect screening.  Therefore it is the ideal screening fabric for people with dogs or cats and high traffic areas.  Cats can't scratch through it and dogs can't break through it!  The Phifer PetScreen will be the last screen you ever have to purchase.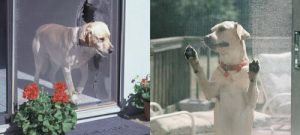 Contact Reliable Rescreening today to find out more this fantastic product at 1-800-540-5330.