Reliable Rescreening takes pride in their service, products and workmanship.  Our motto is, "When you smile, we get paid."
Here is what some of our "Smiling Customers" have to say: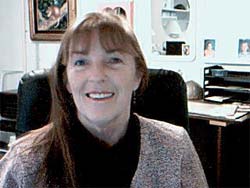 "I have to admit I was surprised to find that there was such a thing as mobile screen repair.  Before I used Reliable Rescreening I was very frustrated with my screens.  I would take the time to replace them from a local hardware store only to have the flimsy material bend or tear after a month or two of being up.  (I have very large windows in my living room and dining room.)   And my sliding screen door!!  Half the time when I tried to close it, it would fall off!  And the replacement patio screen door was not that old.  I can't even tell you how many fights I had with my husband over the fact that he could not get it to work right.  Well guess what?  It wasn't his fault.  The store-bought slider came with an adjustment piece that was impossible to get to fit correctly.  Of course the door would fall off!  You should see my slider now.  It's magnificent and a perfect fit.  There will be no more fights or screens that fall off in my home now that I've found Reliable Rescreening.
At the beginning of the process, there was always someone at the phone to answer my questions.  The person who installed our screens was very professional, clean and helpful.  He got my screens and sliding doors done in a matter of a couple of hours.  Reliable Rescreening is the best by my standards!"
Sharon Graves
Orange, CA 92866
"I just had a steel security screen door and new screens put on my house.  Reliable Rescreening was wonderful to work with.  They brought a catalog to my home to show me the different styles they had.  I don't drive so this was a Godsend for me.  Once I picked out my door the installer carefully looked over my entry way to ensure that door would meet all my needs and measured everything so it would be a perfect fit.  It took less than a week to get my high security residential door and my installer was back the next week, on time, with his nice smile that he always had no matter how many questions I asked.
I wasn't sure what color I wanted for the frame of my window screens and the installer did not hesitate to hold up the colors in question against the house so I could see what would look best.
He was very patient even though my questions slowed him down and kept him from getting started.  I am 83 years old and I don't drive so it is wonderful to know that there is a company like Reliable Rescreening that will come to you to get the job done.  And that their installers are clean and professional and made me feel safe. "
Lillian Courtney
Orange, CA 92866
"I wanted to write a comment on your page. I just wanted to say Thank You to Bryan he did a great job with my window screens and my sliding screen door, he was on time, very friendly, fast, hard worker and very efficient. If I know anyone that needs a new screen or re-screen Reliable Mobile screen is the place to call. I will will be calling you guys back soon! Thanks again."
Kimberly Brocery Harris