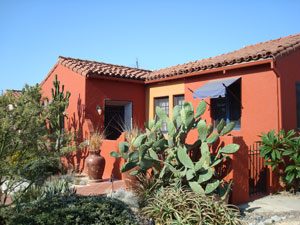 Believe it or not, there are some things you should know when it's time to replace window screens or to purchase new ones.  It's expensive to replace screens over and over again, so it's best to get it right the first time.
A window screen is made of fiberglass mesh stretched in a frame of metal.  It is designed to cover the opening of a window that is open.  Its primary purpose is to keep insects, leaves, debris, birds, and other animals out while permitting fresh air to flow in freely.
The most common materials used for insect screening material in window screens, sliding screen door replacement, replacement of patio screens, and screen doors is fiberglass. Fiberglass is available in light gray as well as charcoal colors.  The charcoal is much less visible and should be used whenever you want a full view through the screens.  The charcoal is also much less obvious from an external view of the house.  And for screen doors, we have a new material that is taking the screen world by storm.  Superior Building Products' MAUI Corrosion-Resistant Vinyl for sliding patio screen doors.  This screen door has a corrosion-resistant vinyl frame that can stand up to the extremes of salt water environments and dry, arid climates better than any standard aluminum screen door.  So if you are in the market for a sliding screen door replacement, now is the time to consider this new vinyl product.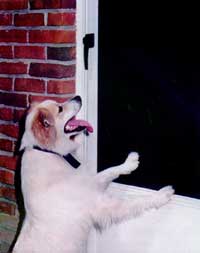 When measuring your window for a new screen, it is important to make the screen ½" shorter and narrower so it is customer friendly and easy to remove without the worry of bending the frame.  As accuracy in measuring your screen is very important, it is best to have a mobile screen repair expert come to you.
It is easy to keep fiberglass screens clean.  Just wash them off with water.  For other screens use a soft hand brush that won't bend the screens or a vacuum cleaner.
Screens are not child proof.  They are made to keep out ½ ounce bugs not 50 pound kids.  If you have children, you may want to go with a heavy duty pet screen which is 7 times stronger than a regular screen and is made to keep a large dog from ripping the screen mesh.  To keep your screen door repair costs down you might want to consider a screen guard.
Screens in good order help to improve the value of your home.
The screens for frames are Powder Coated and come in your choice of grey, white and bronze. Any hardware needed to mount the screen is included with new screens. Patio screen doors are custom made on site. New window screens are custom made on site within one appointment.
Free Installation
Screened Entry & Sliding Patio Security Doors are Our Specialty.